National Collection Astilbe
There have been astilbes at Holehird since the LHS began and there are now more than 200 separately identified plants in the Collection
With three to five plants of each cultivar, the massed pinks, whites and light purples make a stunning display when the plants are in flower from mid-June until August.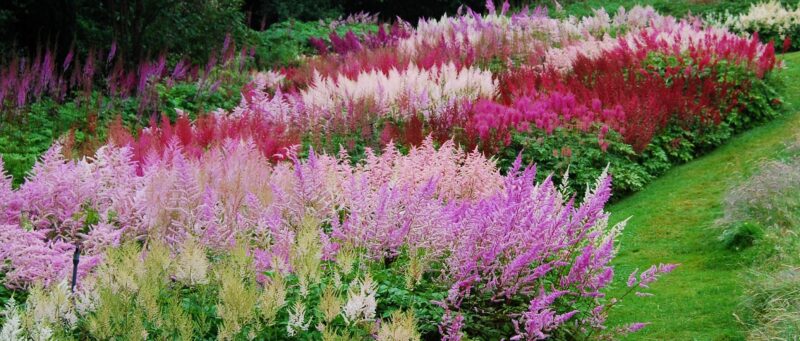 They grow most successfully in cool conditions where there is an organically rich soil, plenty of water in the growing season and light shade from strong sunshine.  Damage from late spring frosts must be avoided.
The Lakeland Horticultural Society is The International Registration Authority for Astilbe, appointed by the International Society for Horticultural Science (ISHS).  John Ashley, the curator of the Astilbe Collection, is the Registrar.
It is the responsibility of the International Registration Authority to register the names of new cultivars and ensure their establishment.  It must maintain records of the origin, history and characteristics of each cultivar.
A leaflet on Astilbes at Holehird is available for sale from Visitor Information.