National Collection - Polystichum
This hardy fern provides year-round interest
One of the distinctive features of Polystichum ferns is that their fronds remain green throughout the winter, only dying back as the new fronds start to show in the spring.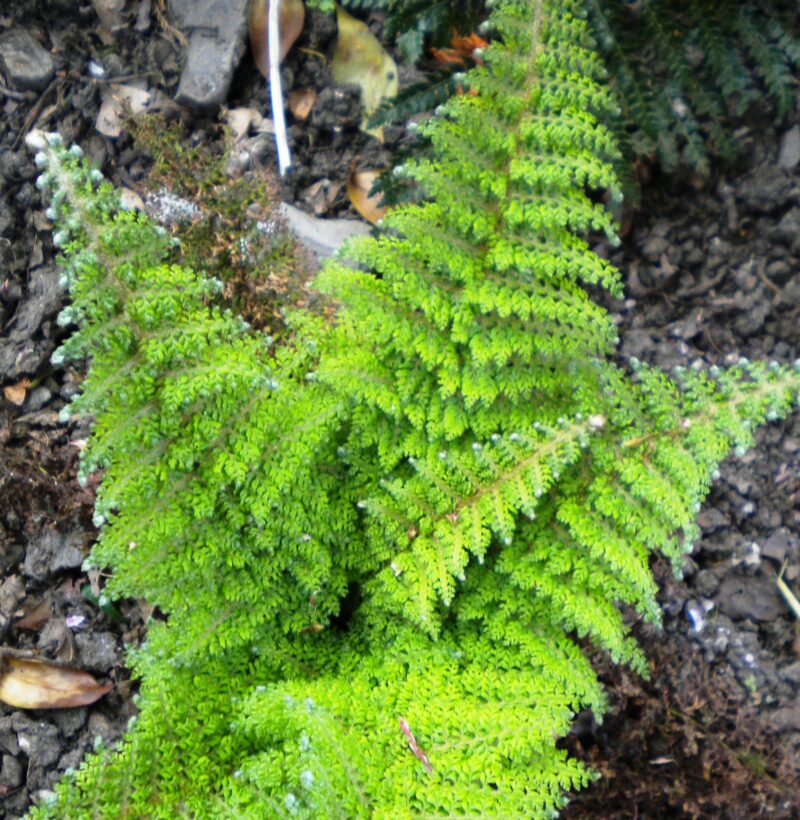 The Collection at Holehird was started in 1987 with a gift of 27 species from Reginald Kaye of Silverdale, a well-known figure in the horticultural world and a founder member of the LHS.  We currently have 25 species and hybrids of polystichum and 34 cultivars.
There are three native British species of polystichum, all represented at Holehird, along with two of their three hybrids.  Most of our cultivars are derived from Polystichum setiferum, the soft shield fern.  Only about half of the three to four hundred cultivars of Polystichum setiferum known in Victorian times are still in existence today.
The Collection at Holehird can be seen in the Upper Garden, close to the Fell Wall, where the ferns are grown on earth banks to replicate growing conditions in the wild.  The rest of the Collection is nearby, in the Oak Bed.
A leaflet about Polystichum at Holehird is available for sale in Visitor Information.
Plant Heritage
Plant Heritage, formerly The National Council for the Conservation of Plants and Gardens (NCCPG), is the co-ordinating charity behind the National Plant Collection scheme. Its aims are to conserve, document, promote and make available the great diversity of garden plants for the benefit of horticulture. The Lakeland Horticultural Society work collaboratively with Plant Heritage, there are now almost seven hundred National Collections around the United Kingdom.