Lakeland Collection - Hydrangea
A range of species and cultivars which thrive in Lakeland conditions
The hydrangea collection at Holehird was started in 1989 and now includes around 200 species and cultivars selected for their suitability for our damp northern climate.  The Hydrangea Walk is situated alongside the main drive to the car park and so provides an astonishing display of colour for all visitors arriving in summer.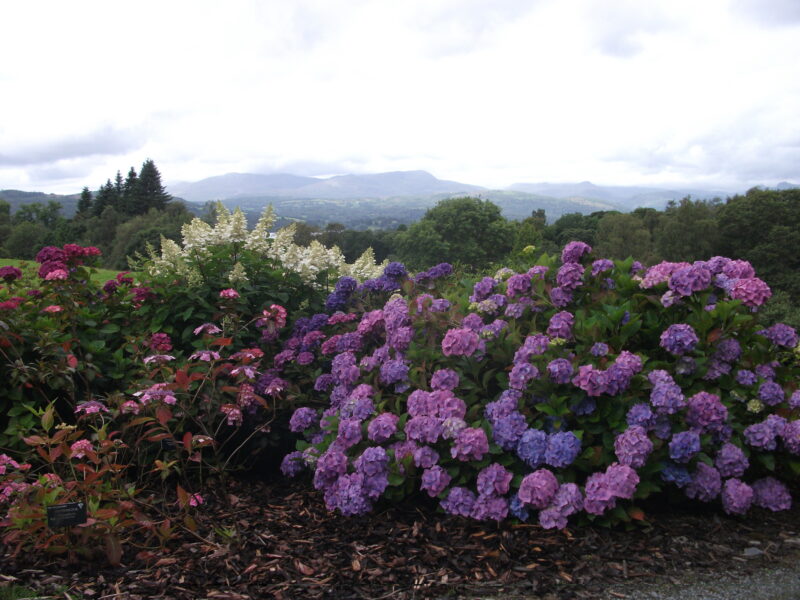 Plants in the Collection are grouped in species, allowing easy comparison of similarities and differences.  They include more than 100 cultivars of Hydrangea macrophylla, originating from Japan, in both 'mophead' and 'lacecap' forms.  Our slightly acidic soil (pH 6.5) enables these to be seen in their full colour range of blue, mauve, pink, red and white during their flowering season which extends from July to October.
Also to be seen are species and cultivars of Hydrangea anomola, arborescens, aspera, involucrate, paniculata, quercifolia, serrata and others.  Some of these are quite compact plants, while others are large shrubs, small trees or climbers.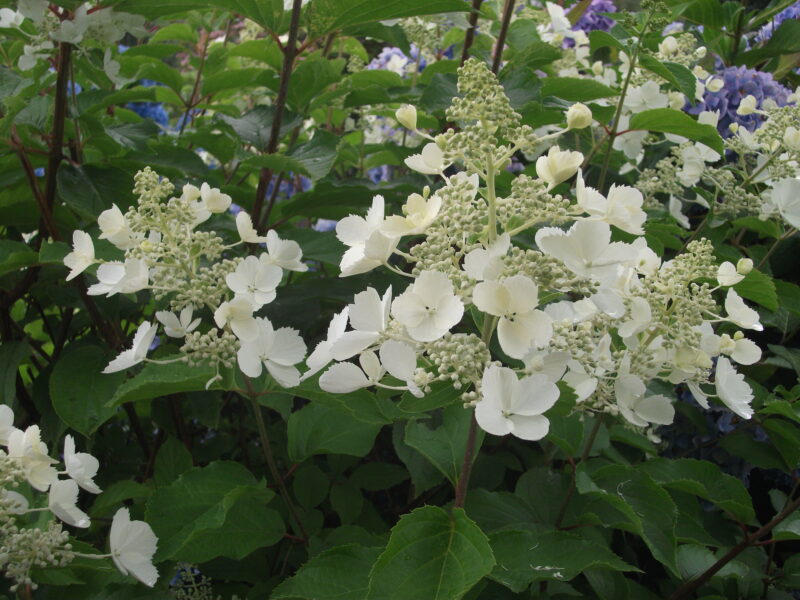 The Hydrangea Collection at Holehird was granted National Collection status in 1989.  However, in 2012, following several years of losses due to severe flooding and harsh winters, the decision was taken to relinquish National Collection status and to concentrate instead on growing only those varieties which would thrive in Lakeland conditions.  The reinvigorated Hydrangea Beds are flourishing once again, a sure indication that that was the right decision.